CIGRE 2018 APP  (download from Apple App Store or Google Play)
or
use this link to get an overview of the  Exhibition >  CLICK HERE
use this link to get an overview of the  Conferences >  CLICK HERE
 In one day, you can manage to :
Visit the FULL exhibition dedicated to Power Systems ONLY.
No time lost in huge halls and mile long corridors !
Meet the leading companies of the T&D Industry and interact  directly with decision makers > more than 249 companies from 28 countries are exhibiting (mostly headquarters are represented, no local branches).
Discover new services, tools, equipment and materials, as well as the most advanced technologies in the field of power systems.
Attend Technical meetings and Poster Sessions.
Poster Sessions
The organizing committee has arranged poster sessions in which papers from the 16 technical meetings will be presented, giving delegates an opportunity to engage in one-on-one discussions with the authors of the CIGRE papers.
Technical Exhibition
Products and advanced technologies from around the globe. It will include displays and demonstrations by many of the world's leading manufacturers that supply power generation and transmission utilities with the latest technologies installed in transmission systems.
The place to be !
Last Session, big names of the Industry have chosen to wait Cigre 2016 to launch key products
A fast growing event
8 500

attendees in 2016 (3 290 Delegates) from

93 countries

550

international contributions (+ 235 compared to previous Session)

249

exhibitors
13 680 sqm
New: organisation of Tutorials
New: online solution to support the spontaneous contributions during Technical Councils
The only T&D event with a REAL international audience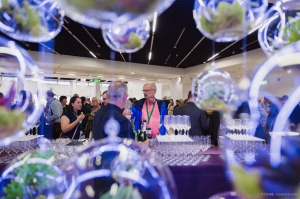 38 % EU outside France
21 % Asia – Pacific
15 % Europe outside EU
10 % France
5 % South America
4 % North America
4 % Middle East
3 % Africa
(2016 statistics)

Who is attending?
22 % Utility
21 % Manufacturer
16 % Consulting
14 % Laboratory / Research
14 % Producer
14 % TSO (Transmission System Operator)
10 % Educational Body
5 % Service
4 % DSO (Distribution Sytem Operator)
1 % Regulator
3 % Other
(2016 statistics)
What are the Session main topics?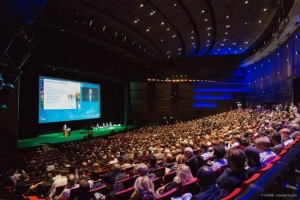 Eco design of equipment

Maintenance, refurbishment and life time of equipment

Real time monitoring of equipment and systems

Development of DC solutions

Coordination between TSOs

Public acceptance of equipment

Integration of renewable

Active distribution systems

Information systems
What products and services are exhibited?
High Voltage Equipment

Monitoring, control and protection equipement

Measurement, testing and diagnostic tools

Know-how and expertise from electricity companies and consultants

Training tools and technique
 Join the 8 500 attendees !

(93 countries represented during last Session)
and discover the best of the Power Systems market
FREE REGISTRATION > CLICK HERE