A time-effective event to attend        
 A visitor's badge allows you to :
Visit the FULL exhibition dedicated to Power Systems ONLY.
No time lost in huge halls and mile long corridors !
Meet the leading companies of the T&D Industry and interact  directly with decision makers > more than 300 companies are exhibiting (mostly headquarters are represented, no local branches).
Discover new services, tools, equipment and materials, as well as the most advanced technologies in the field of power systems.
Technical Exhibition
Products and advanced technologies from around the globe. It will include displays and demonstrations by many of the world's leading manufacturers that supply power generation and transmission utilities with the latest technologies installed in transmission systems.
Visit the Session website
A fast growing event
9 600

attendees in 2018  (3 600 Delegates) from

91 countries

894

international contributions

618

e-posters

300

exhibitors
17 300 sqm

, the largest space ever booked
FREE REGISTRATION for visitors to access the Exhibition
The only T&D event with a REAL international audience
35 % EU outside France
24 % Asia – Pacific
12 % Europe outside EU
9 % France
5 % South America
9 % North America
3 % Middle East
3 % Africa
(2018 statistics)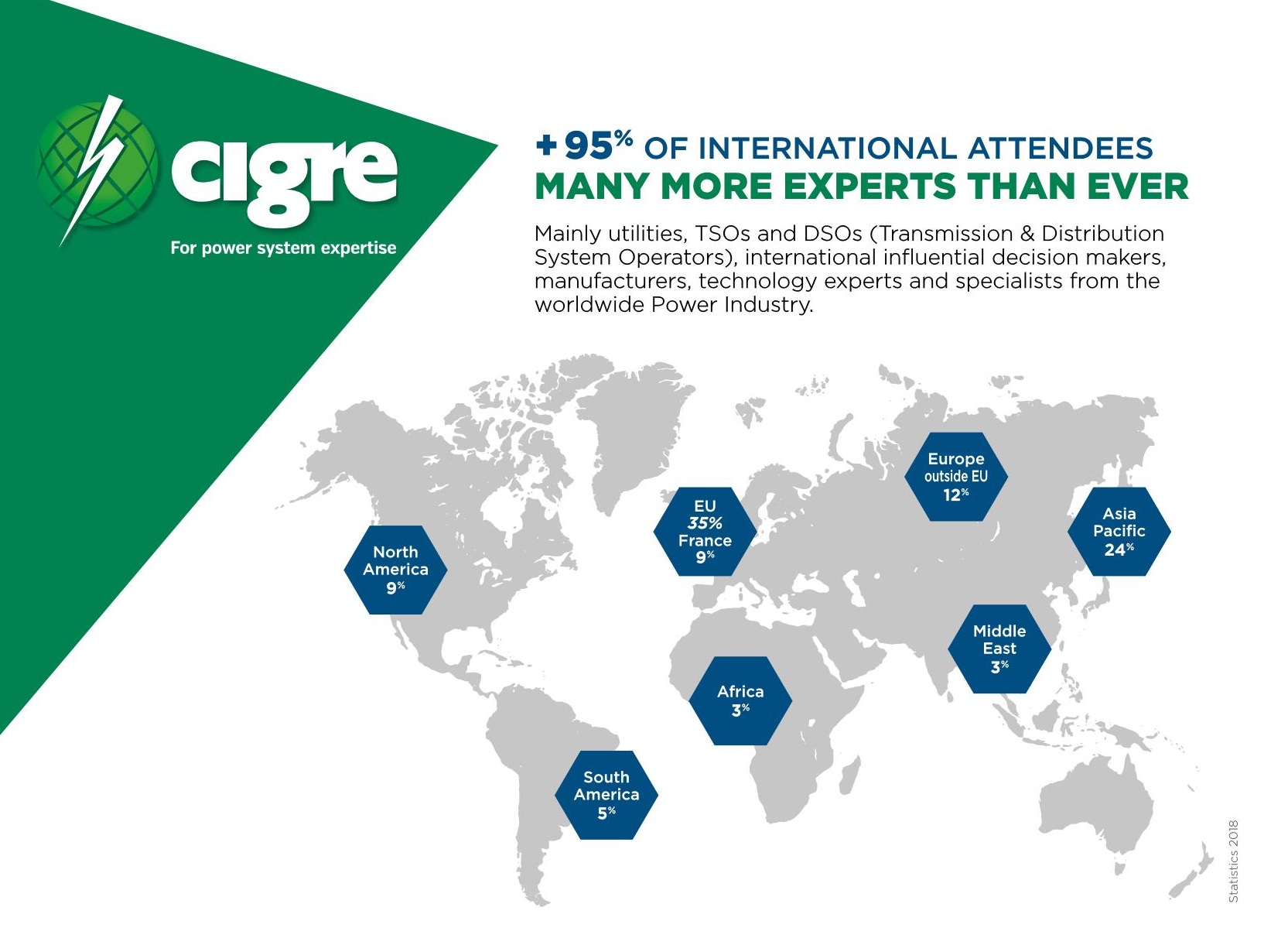 Who is attending?
42 % Utility (3% DSO Distribution System Operator + 19% TSO Transmission System Operator + 20% Power Utility)
17 % Manufacturer
17 % Consulting
14 % Laboratory / Research
12 % Producer
11 % Educational Body
5 % Service
1 % Regulator
3 % Other
(2018 statistics)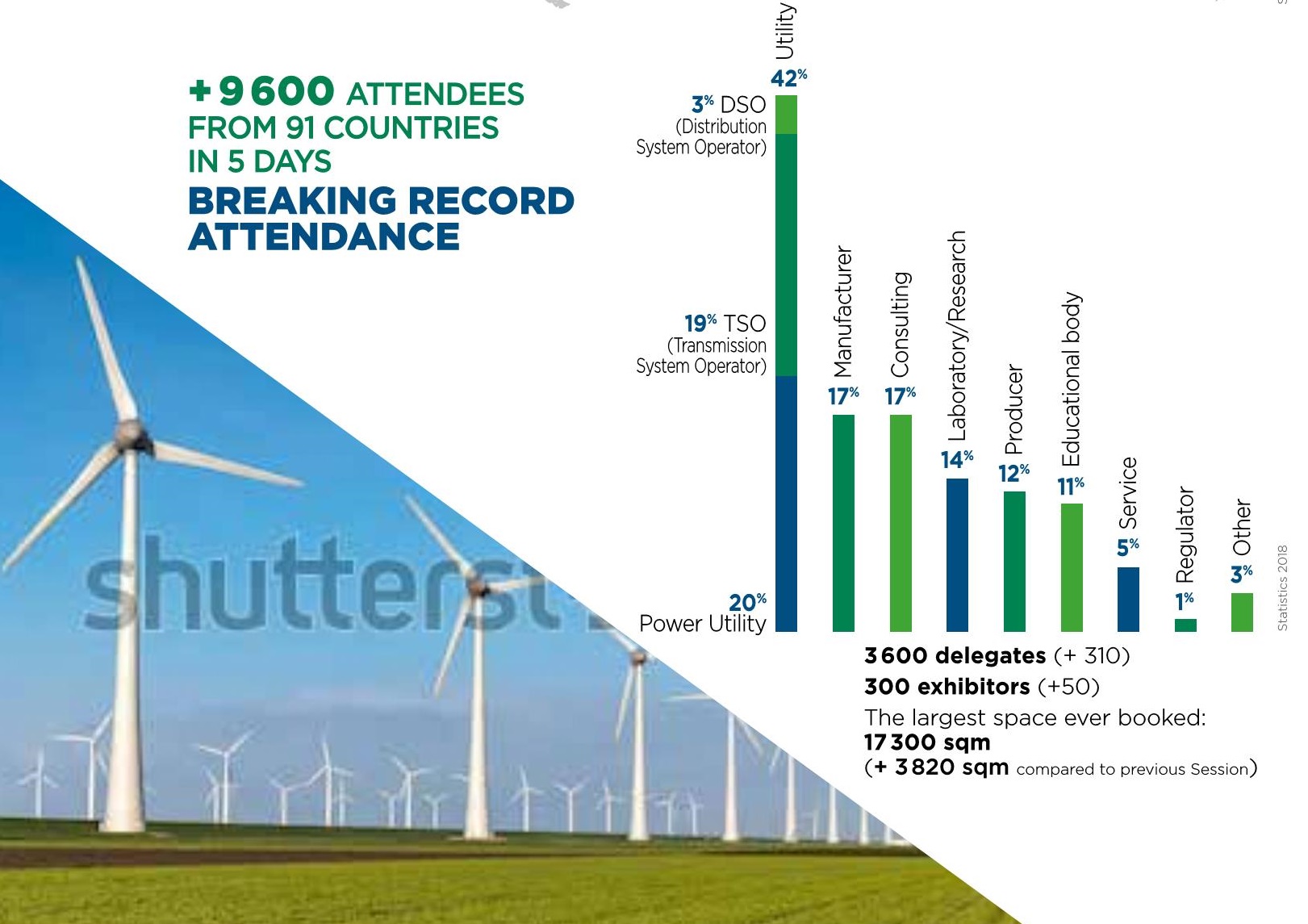 What are the Session main topics?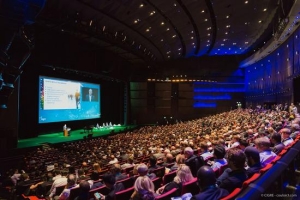 Rotating Electrical Machines

Power transformers and reactors

Transmission & distribution equipment

Insulated Cables

Overhead lines

Substations and electrical installations

DC systems and power electronics

Protection and Automation

Power system development and economics

Power system operation and control

Power system environmental performance

Power system technical performance

Electricity markets and regulation

Active distribution systems and Distributed energy resources

Materials and emerging test techniques

Information systems and telecommunication
What products and services are exhibited?
High Voltage Equipment

Monitoring, control and protection equipement

Measurement, testing and diagnostic tools

Know-how and expertise from electricity companies and consultants

Training tools and technique
To get an overview of CIGRE 2018 Exhibition >  CLICK HERE
To get an overview of CIGRE 2018 Conferences >  CLICK HERE
Join the 9 600 attendees at CIGRE 2022 !

and discover the best of the Power Systems market