The CIGRE Session is the leading knowledge forum for Power Systems experts.
CIGRE 2024 Session HIGHLIGHTS
9600 attendees
95 % of international audience
An event for Power Systems Experts
Electric Utilities, TSOs, DSOs, Manufacturers, Universities, Research Laboratories, Regulators,
Consultants...
6 days of conferences
370 meetings
16 Poster Sessions (Authors present their Papers)
16 Tutorials
16 Group Discussion Meetings
Workshops, Conferences, Social events
300 leading companies exhibiting
CIGRE 2024
Exhibition on 3 levels
Larger exhibition space
New services for exhibitors
How to fill out your application for CIGRE 2024 ?
The Technical Exhibition 2024 will be organized on 3 levels. The available space for booths is limited to 5500 sq.m.
Application forms with payment will be registered as far as space for booths is still available.
1.

Read the General rules and regulations governing the CIGRE 2024 Technical Exhibition and validate it

2.

Fill out the application form

3.

Click on validate the form

4.

Download the pdf fully completed. A copy has been sent on the email of the Exhibition Manager

5.

Print the PDF

6.

Sign your application form

7.

Send back the application form to Pro4events, 3-17 chemin du Lanfonnet - 74320 SEVRIER - France with a payment of 50%

8.

Your registration will be confirmed by an invoice if exhibition space is still available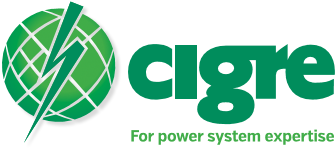 Access to the application form


(General rules and regulations governing the CIGRE 2024 Technical Exhibition)